Blue Platter - Codo Experiment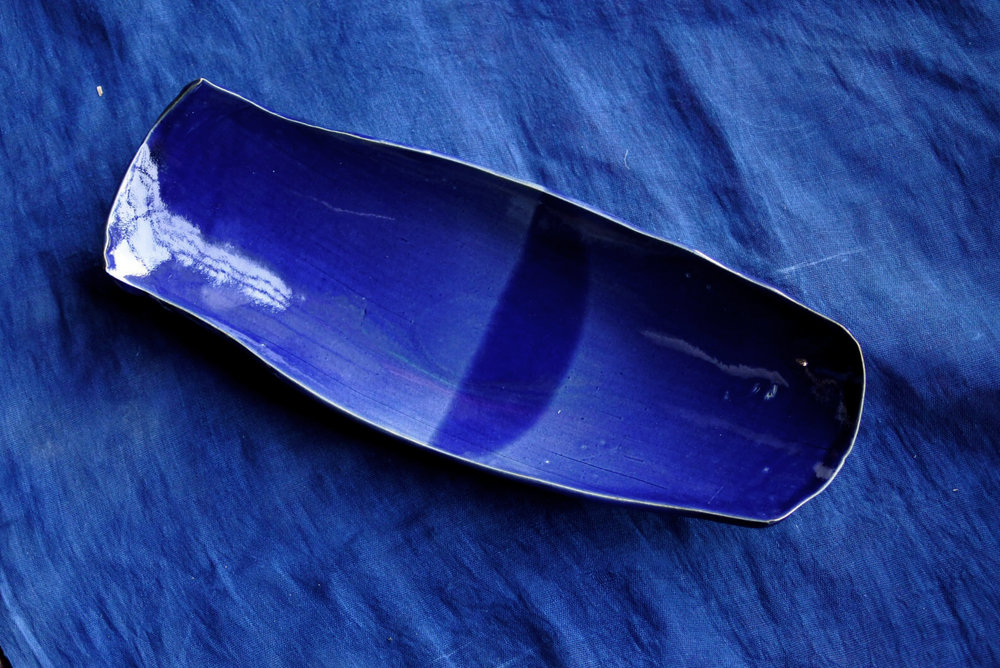 Blue Platter - Codo Experiment
Codo Experiment uses a simple blend of materials- Red North Carolina Clay, White Slip, and Clear Glaze to create unique, functional and sculptural work that can be read without interruption by both the eyes and the hands.
Each piece, even within sets, is unique and has its own rhythm and visual flow.
Approximately 15.5"x5.75"x2.5"