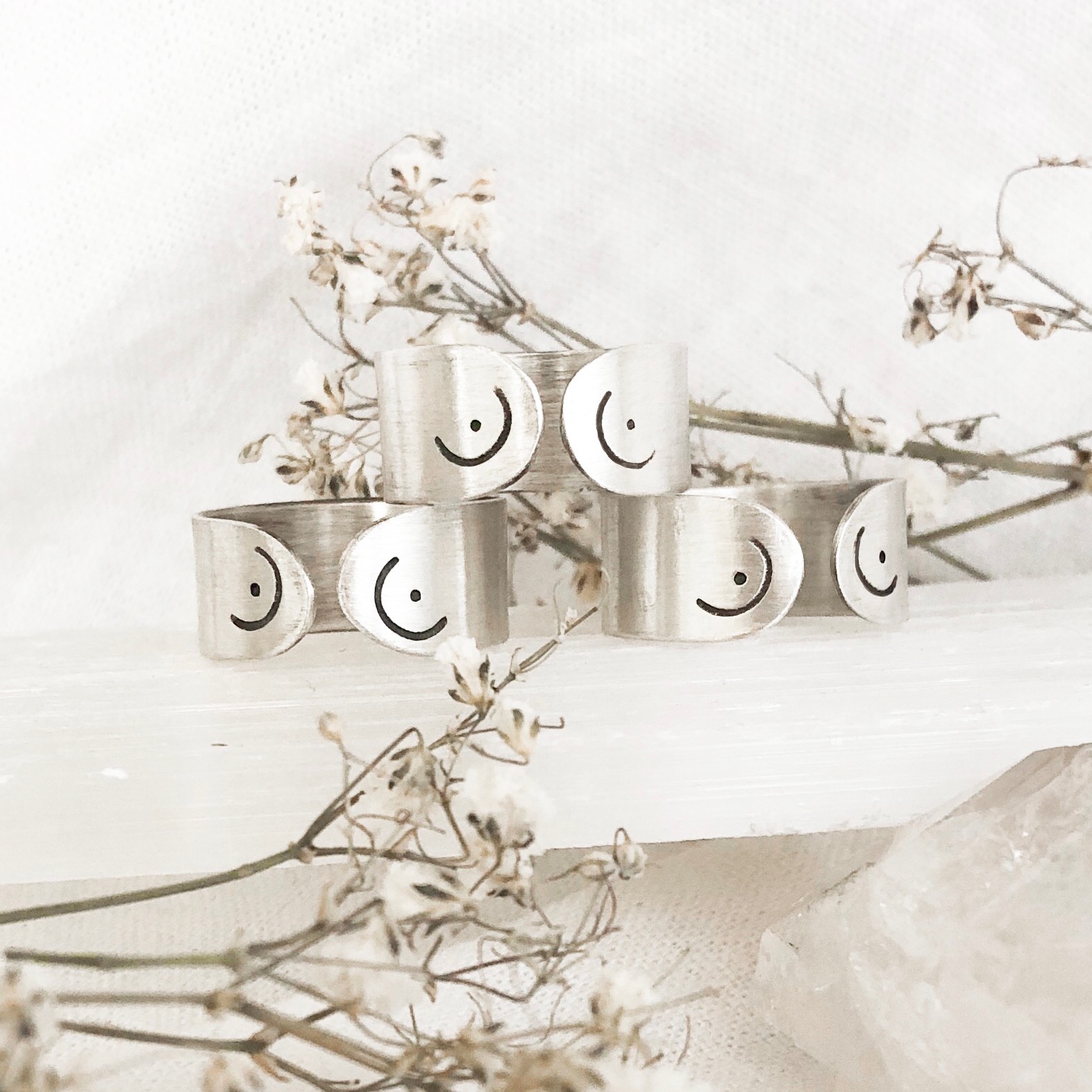 Boob Ring - Third Hand
Hand stamped and formed from Sterling Silver sheet, the Boob Ring is a perfect and subtle way to show your support for women and the body parts that give you life.
Ring measures 3/8" thick, with a semi-adjustable band. Gently squeeze or pull band to tighten or loosen the fit.
Each Ring is individually handcrafted, resulting in slight variations- all amazing.
The Boob Ring is one of Designer and Metalsmith, Julia Dobie's, favorite pieces. Handmade in Bozeman, Montana each Boob Ring is a subtle encouragement of the female form, and a reminder of self love! According to Julia (and we agree!), these sterling silver boobies are the perfect gift for every strong woman or feminist you know.