Brighten Face Oil - Herbs & Oil Bath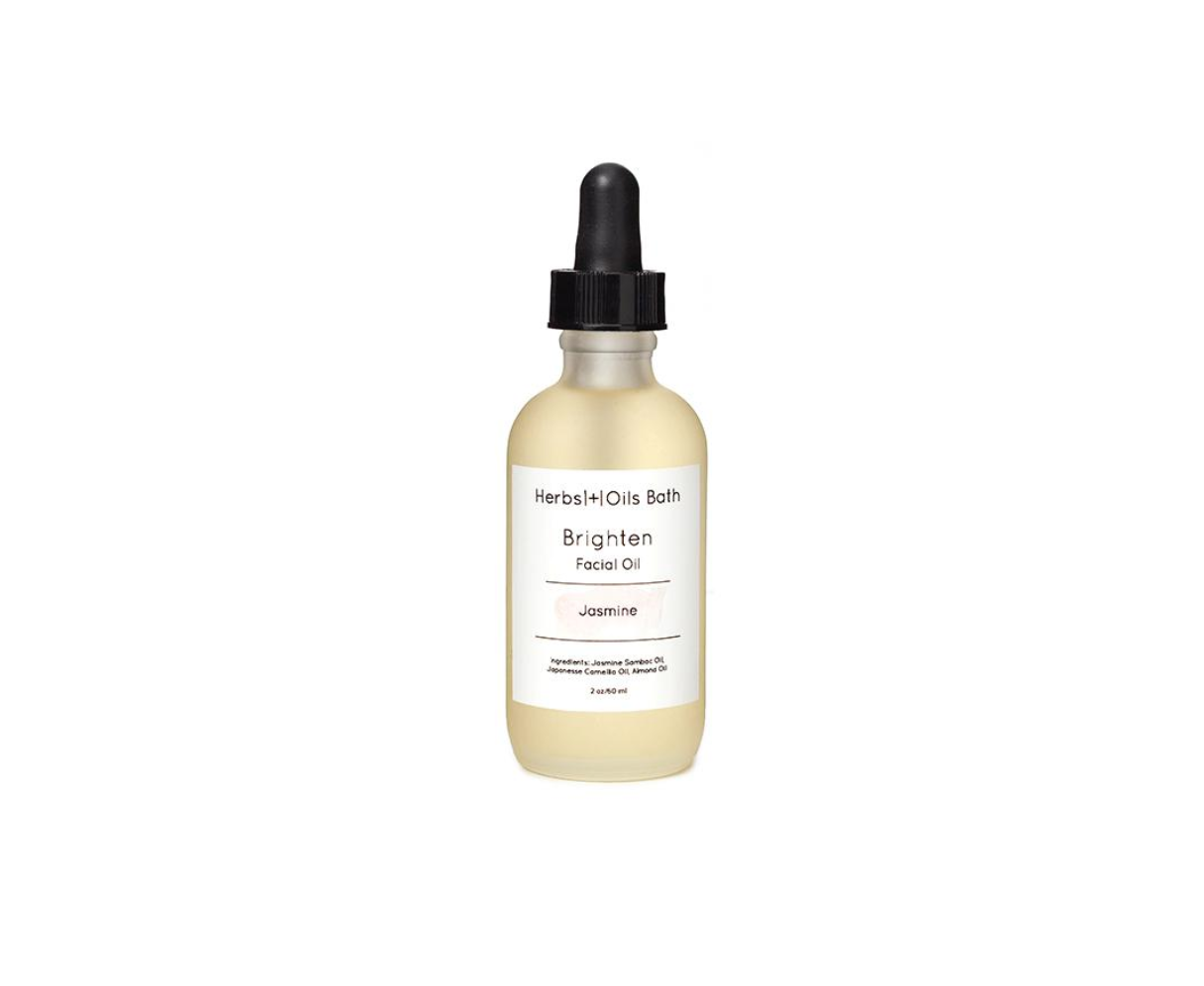 Brighten Face Oil - Herbs & Oil Bath
All natural and SO. GOOD. Formulated to tone and brighten skin. This face oil smoothes out and minimizes lines and pores, while also defending against free radicals and increasing skin elasticity. It is high in vitamins and fatty acids that help the skin prepare against signs of premature aging. Need more convincing? Here's some more deets:
-Jasmine Sambac Essential Oil has a lovely scent and texture when applied to the skin. The oil that is distilled from the flower's petals increases skin's moisture content and increases elasticity. Helping boost skin's immunity while creating a beautiful glow.
-Japanese Camellia Oil is an ancient Japanese beauty secret that creates glorious smoothness and sheen to skin. It is rich in vitamins A, B, and E, monounsaturated fats, plant collagen, and antioxidants. Camellia oil is a non-greasy oil that absorbs into skin easily, revitalizing skin and protecting it from harsh environmental factors.