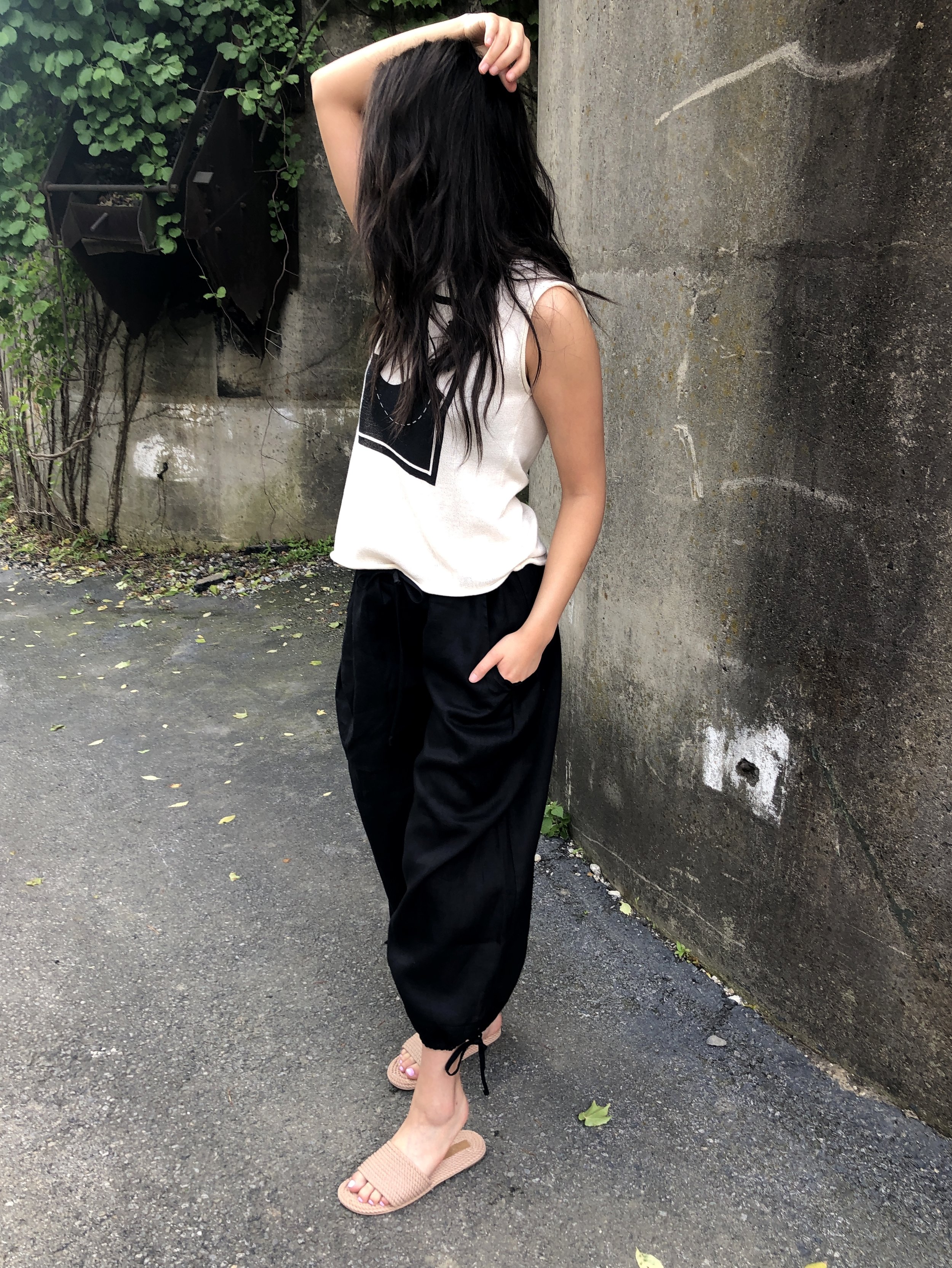 Eugene Pant - Hannayujin
The Eugene is a versatile pant that can be worn as a wide leg or billowy with tied drawstring. Draped side pockets with pleat detail and drawstring at waistband.
Made from 100% Linen. Hand wash cold water, hang dry or dry clean.
Hannayujin is a collection of pieces highlighting traditional feminine Korean silhouettes known as the 'hanbok'. Each piece of the hanbok is instrumental and serves a purpose in comfort and creating the complete ensemble.
Hannayujin designs are handmade and thoughtfully crafted in smaller quantities to ensure quality from dyeing to cut/sew processes. They use fine and sustainable materials such as linen, silk, cupro and cotton for lasting wearability and comfort.
sale