Myeong Empire Pleat Dress - Hannayujin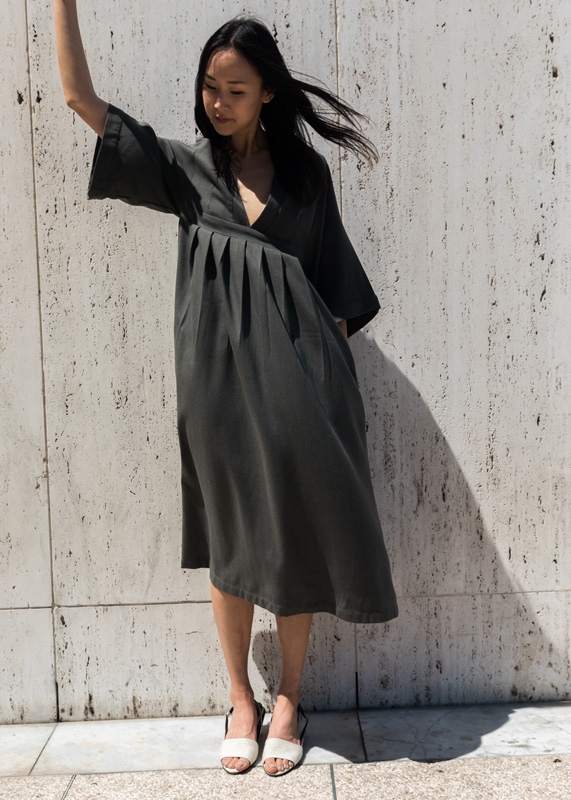 Myeong Empire Pleat Dress - Hannayujin
Empire waist dress with pleat details and banded trims made from 100% Wool Twill, hand sewn. Wide 3/4 length sleeves. Pockets at side seams for convenience! Handmade in Los Angeles.
Hand wash cold, dry flat or dry clean.
Model is wearing a size S. Length 48"
sale
Hannayujin is a collection of pieces highlighting traditional feminine Korean silhouettes known as the 'hanbok'. Each piece of the hanbok is instrumental and serves a purpose in comfort and creating the complete ensemble.
Hannayujin designs are handmade and thoughtfully crafted in smaller quantities to ensure quality from dyeing to cut/sew processes. They use fine and sustainable materials such as linen, silk, cupro and cotton for lasting wearability and comfort.