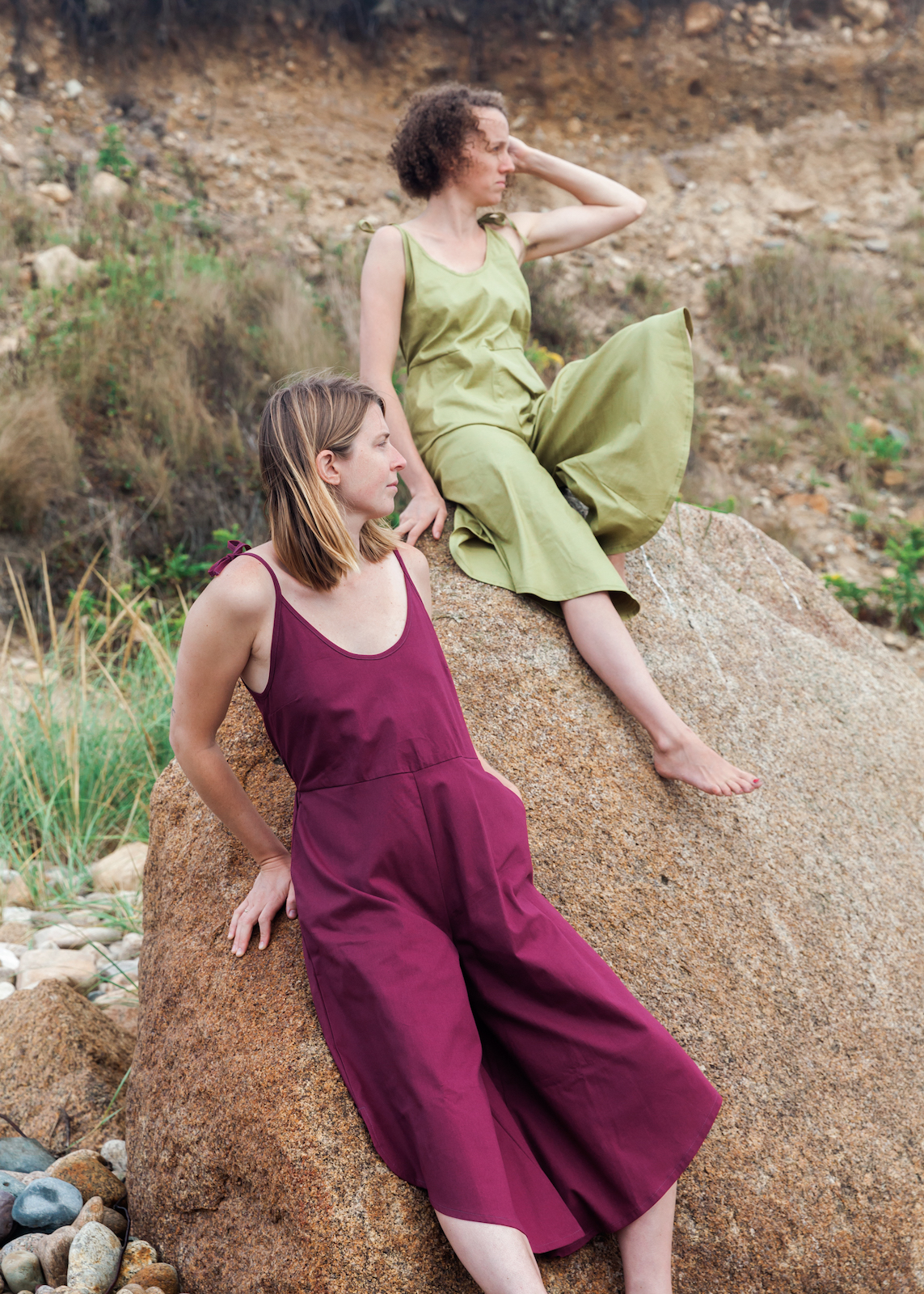 Wynn Jumpsuit - CONRADO
This top selling Wynn Jumpsuit is chic and SO comfortable with wide-legged pants and curved split hem. Cut high at the waist and back with an elastic and an easy one-botton loop secures. Scoop tank and finished off with thin strap atop the shoulders (which you can adjust to your desired shoulder height), and side-seam pockets. Made with deadstock Berry colored canvas.
Want to know more about the brand?
CONRADO gets their fabrics through travel, mostly sourcing them from local, family-owned small businesses that specializes in deadstock, run-off and second-hand fabrics. They do this to support local economies and especially to cut down on waste. They strive to find and provide in a responsible and environmentally friendly manner quality fabrics.
sale